There are several ways to search for a service call.
To see how to search for a Yellow Page Call, click here.
1. From the Main page, in the Call Search area, enter a call number, network name or date range, then click Submit to find the call.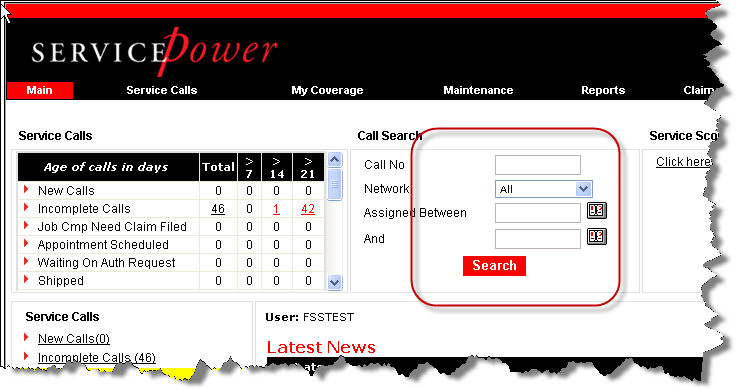 2. Then click a Call Number to open the Call Details page.
You can sort by any column.
—Or—
1. From the Main page, click Service Calls then Search Calls to use the advanced search functions. The Advanced Call Search page appears.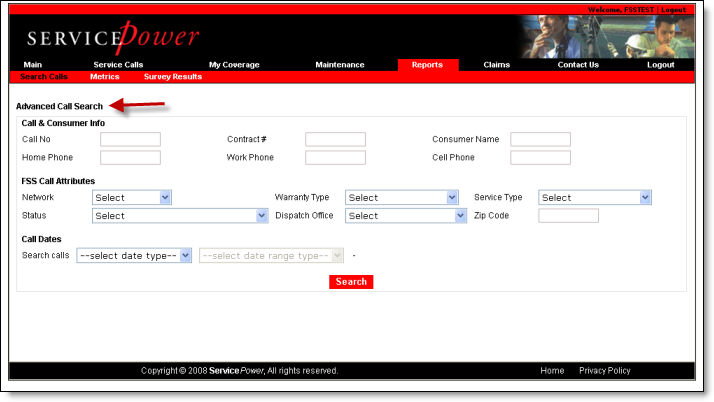 2. Populate the search fields, and click Search. The Call Details page appears with the results of your search.
3. Click a Call Number to see the Call Details page.